Landmark Productions in association with MCD presents
the world premiere of
October
by Fiona Looney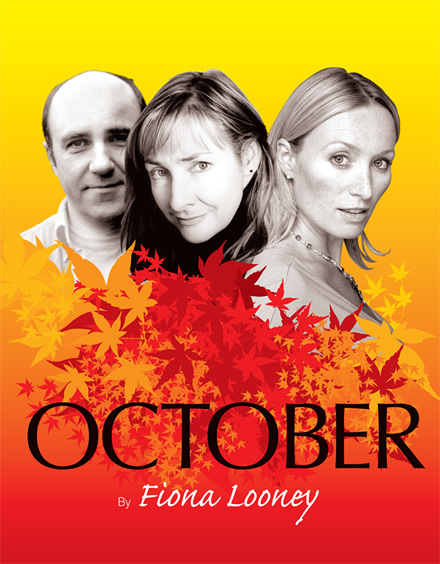 Three years ago Irish audiences fell in love with Noirin Dawson (Pauline McLynn) and her friends and neighbours in the smash-hit, sold-out show Dandelions. Now she's back, several years later, with a grown-up daughter and none the wiser about just what's coming down the tracks.
In Fiona Looney's gloriously funny, bittersweet follow-up, October, she's joined by a star-studded cast, including Lorcan Cranitch (Ballykissangel, Cracker), Ailish Symons (Bachelors Walk, The Clinic) and, making her first stage appearance in Ireland, Victoria Smurfit, who plays her younger sister Carole – back from London, complete with Jimmy Choos, a Prada handbag and a newly acquired 'e' at the end of her name.
Is blood thicker than water? What is a grown woman doing on a bouncy castle? And what does the Child of Prague have to do with anything?
It could only be Fiona Looney's October … in the Olympia, in February.